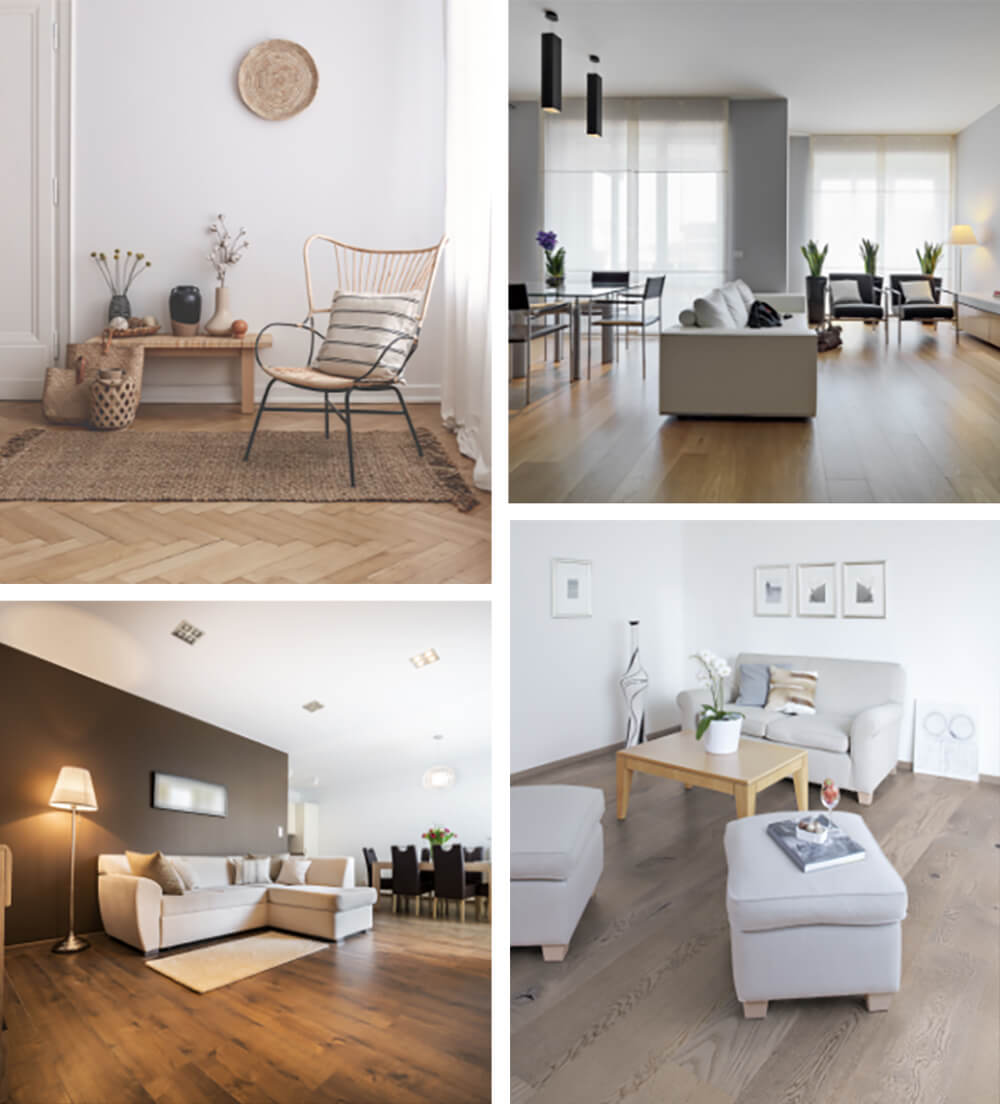 Engineered Hardwood Flooring
KLK Hardwood Flooring (KLKHF) is a wholly-owned subsidiary of Kuala Lumpur Kepong Berhad (KLK), a leading international Plantations group with a history of more than 100 years. KLK is listed on the Main Board of Bursa Malaysia Securities Berhad with a market capitalisation of approximately RM22.318 billion at the end of September 2022.
KLKHF was established in 1992 and is one of Malaysia's leading Engineered Hardwood Flooring manufacturers offering an extensive range of high-end natural hardwood to suit every taste and lifestyle.
Using the latest state-of-the-art European technology in our production, KLKHF's sustainable, quality and reliable hardwoods are ISO 9001:2015 and ISO 14001:2015 certified and earned sustainable recognitions from PEFC, CE Marking, F4 Star and many more.
KLKHF has over 30 years of experience and has supplied high-end flooring to numerous premium and luxury outlets and projects worldwide in Australia, New Zealand, Europe, USA, Canada, Middle East, South Africa and Asia.
KLK Hardwood Flooring strive to emerge as Product Quality Policy and Mission Statement "To be a World-class Supplier of 3-Ply Engineered Hardwood Flooring"
In KLK, we work by our founder's philosophy of Teamwork, Humility, Results, Integrity, Innovation and Loyalty to excel in satisfying our customers and stakeholders. Our values are elaborated as follows:
Going beyond geographical, divisional and functional boundaries to achieve common goals. Collaboration is at the heart of all we do.
Having an open mind to recognise the strength of other and willing to stretch ourselves and grow.
Committed to exceptional execution and excellence to make a difference in everything we do.
Ethical leadership with a strong moral compass that inspired every individual to do the right thing.
Levelling up through new ideas and continuous improvement to consistently exceed expectations.
Committed to building a better future together, with mutual trust and care while upholding the Company's interest as our own.